What Is the Difference Between AWD and 4WD?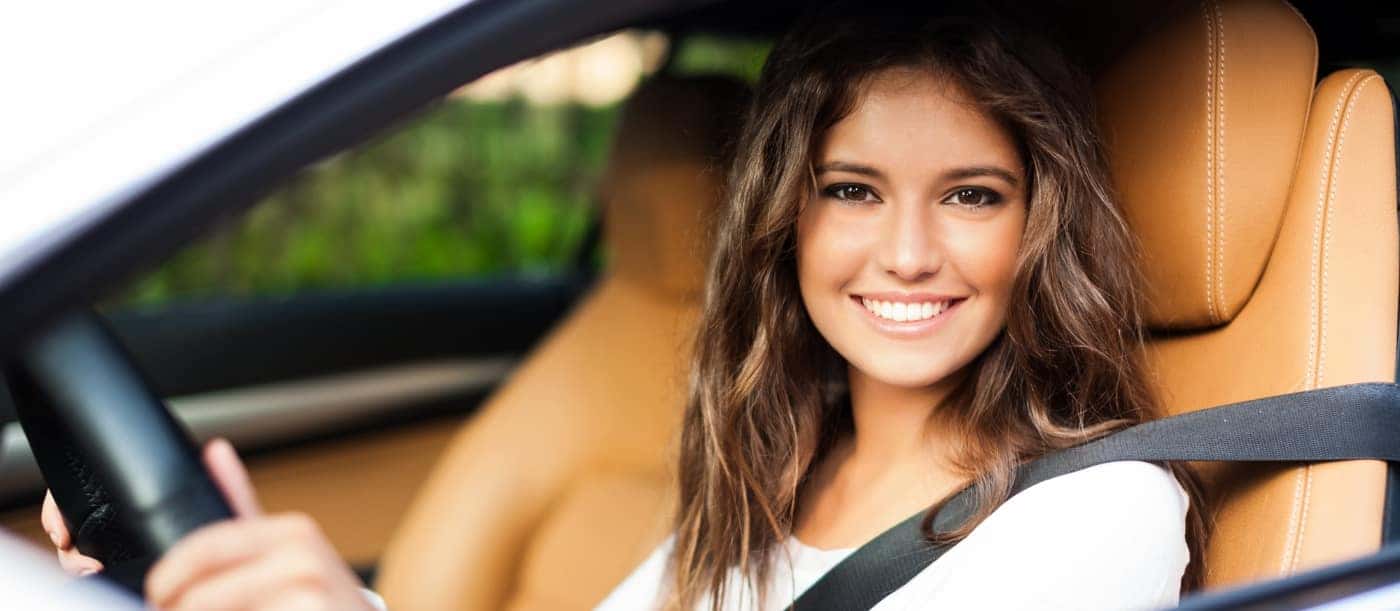 Many of the new Hyundai models available near Houston at North Freeway Hyundai come equipped with all-wheel drive. This may cause you to ask yourself: "What is the difference between AWD and 4WD? Is AWD better than 4WD?" AWD and 4WD are certainly not the same, and it's important to know the difference between AWD and 4WD to decide which is the better option for you. Find out how they differ and determine whether you prefer AWD or 4WD on your SUV in this guide from North Freeway Hyundai.
Is AWD the Same as 4WD?
Is AWD the same as 4WD? As previously mentioned, there is a difference between AWD and 4WD.
What Is AWD?
AWD stands for all-wheel drive, a type of drivetrain that directs torque from the engine to all four wheels.
Full-time all-wheel drive is always engaged, whereas part-time AWD systems monitor road conditions and driving behavior to send torque to all wheels only as necessary, in turn promoting efficiency.
AWD systems are typically found on vehicles with unibody frames.
What is 4WD?
4WD stands for 4-wheel drive, a traditional 4×4 drivetrain.
4WD systems send power to the front and rear axles, as well as direct specific amounts of power between left and right wheels.
4WD is typically geared toward off-road adventures and found on truck-based frames.
Which is Better: AWD or 4WD?
Which is better: AWD or 4WD? Is AWD better than 4WD? It's difficult to say whether one drivetrain is better than the other. Ultimately, it depends on your priorities and how you plan to use your SUV. All-wheel drive is ideal for extra traction as you navigate the Woodlands roads, Meanwhile, 4-wheel drive is optimal if you plan to take your vehicle off the paved streets of Cypress. Keep in mind that both AWD and 4WD affect fuel economy returns in models like the Hyundai Santa Fe. Get in touch with the sales associates at North Freeway Hyundai if you need help deciding whether AWD or 4WD is right for you.
Browse for AWD and 4WD Models at North Freeway Hyundai
You will find a number of AWD and 4WD vehicles on sale at North Freeway Hyundai, specifically within our used vehicle inventory. Whether you go with a new or used AWD or 4WD model, you can expect a great deal at our dealership, especially with our available offers and incentives. Visit us today for a test drive!
More from North Freeway Hyundai
Are you anticipating the 2024 IONIQ 6 debut at our Spring dealership? Even though the anticipated electric vehicle from Hyundai isn't expected until late 2023/early 2204, we have your first look! Below are details about what you can expect to find when the 2024 Hyundai IONIC 6 hits Spring dealerships. Feel free to contact…

The Hyundai Tucson Hybrid and Plug-in Hybrid are part of Hyundai's ambitious plans to achieve carbon neutrality by the year 2045. Other vehicles in the Hyundai hybrid and EV lineup include the IONIQ, the Elantra Hybrid, the Santa Fe Hybrid, and the Sonata Hybrid. The Tucson is a mid-size SUV that can comfortably seat five…

The Hyundai IONIQ 5 has already impressed drivers across Houston with its eco-friendly performance and money-saving benefits, and they're not the only ones! The growing list of 2022 Hyundai IONIQ 5 awards highlights how industry experts have taken to this all-electric SUV. Not only has Hyundai reported second-best April retail sales in history of…